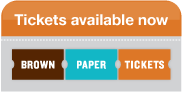 Audiences LOVE The Addams Family!
THE ADDAMS FAMILY CAST LIST
Gomez - Diego Dew (u/s Sam Barasch)
Morticia
- Charis Nixon (u/s
Haley Takeda
)
Wednesday - Alyssa Shreve - (u/s Grace Ballard)
Pugsley - Miro San Diego (u/s Xavier McNally)
Fester - Maxwell Freshour (u/s )
Grandma
- Thea Etchepare (u/s
Riannon Adams
)
Lurch - Jordan Barrick (u/s Jack Bell)
Mal - Gabriel Amaro (u/s Connor Canter)
Alice
- Emma Houle (u/s
Alara Slonaker
)
Lucas - Daniel Rosen (u/s )
Ancestors
Sophia Dew
Haley Takeda
Daniella Canevari
Margaret Carroll
Grace Ballard
Alara Slonaker
Emma Worthge
Riannon Adams
James Spray
Jack Bell
Xavier McNally
Sam Barasch
Connor Canter
Hayden Canter
Lukas Stoiber
Drama Course Descriptions
Drama 1-2: Students work in pairs and small groups to learn skills in team building, communication, improv, comedy, character development and audition technique. Drama 1-2 also covers important theatre history, including Greek Theatre, Italian Commedia dell'Arte, Shakespeare, and Chicano Theatre.
Drama 3-4: In this intensive course, actors develop a deeper understanding of theater from different cultural and historical perspectives through playwriting, scene study, monologues, directing, emotional development, and performance technique. Curriculum changes every year, may be repeated for credit. (Students must be in grades 10-12 and have either passed Drama 1-2 or have permission of the instructor)